Your donation to our Count on Me campaign will support an innovative & modern community center, so St. Francis Neighborhood Center can provide more services to more youth and families who need the Center's resources to build a better and much brighter future. Thanks to you, we are so inspired! Please share with your friends, family, neighbors and co-workers. Together, we will reach our goal!
St. Francis Neighborhood Center is at the heart of creating positive social change for underserved people living in Reservoir Hill, West Baltimore. For more than 50 years St. Francis Neighborhood Center has been providing community services, and character and education enrichment programs to the neediest children and families in Reservoir Hill, West Baltimore. The Center was founded in 1963 by Father Tom Composto, a Jesuit priest who moved into the original center and stayed the rest of his life, devoting himself to the poor.
The Center has been the only community organization in Reservoir Hill to expand its programming to meet the growing needs of a large and diverse community during these times of economic and social turmoil. Today, The Center touches more than 40,000 individuals per year in Reservoir Hill, and award-winning programs have helped to improve grades and self-esteem of Baltimore City School children who attend the afterschool and summer school programs. We can do even more.
Our historic four-story townhouse limits our ability to serve more children and to provide additional programming to fulfill the ever-evolving community need. That's why the Board of Directors has approved a capital fundraising campaign, Count on Me for St. Francis Neighborhood Center, a testimony for those who care about the Center and the quality of life for underserved people moving forward in Reservoir Hill.
Our total goal is to raise $6.5 million to add classrooms, an art studio, a kitchen/cafe, greening projects, multipurpose space, expanded media lab and library. Once complete, we expect to serve 200 children in our education programs, an increase of 100% enrollment.
We invite you to be a part of this transformational change. Can we count on you to join us in achieving this milestone for Reservoir Hill and West Baltimore?
---
About The Project
Phase I: Repair: The first phase of the project is complete! Repairs to the attic, roof, and basement have improved the indoor learning environment for youth and level of comfort for ll while inside the space.

Phase II: Renovation and Expansion: The second phase of the project will expand the existing structure from 6,000 square feet to at least 12,000 square feet. Additional space will allow the Center to serve 200 children, an increase from 100 children served today.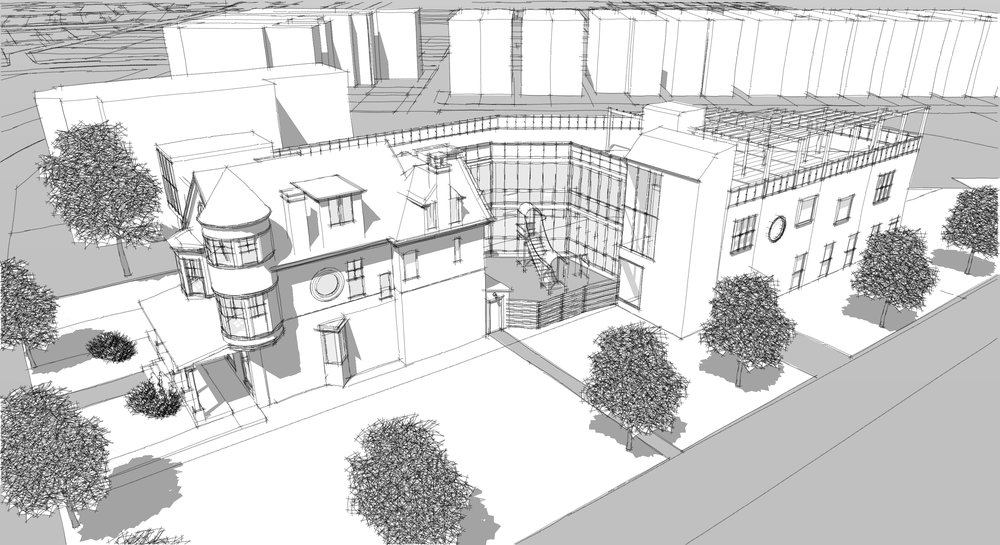 St. Francis Neighborhood Center (EIN# 52-0968759) has been the beacon of hope in Reservoir Hill for families living at and below poverty for over 50 years. We are now poised to build toward the future for another half century. We want you to join us.
We appreciate your thoughtful consideration and support to secure and strengthen St. Francis Neighborhood Center to serve individuals, children, and families who are the heartbeat of our programs.
---
Contributions are tax-deductible.