ABOUT RES FEST

Reservoir Hill residents have historically had limited access to education, healthcare, and food resources due to a scarcity of medical practices, clinics, hospitals, and food retailers in the neighborhood. Our Reservoir Hill Resource Fair & Music Festival was created in 2006 to help bring these much needed resources to the Reservoir Hill neighborhood. Over time, it has grown to include so much more: live music, fun activities for kids, food trucks, and local craft vendors. Last year, our festival brought thousands of Baltimore City residents together to Reservoir Hill for a day of fun, music, food and celebration!
Due to the ongoing pandemic, this year's Res Fest looked a little different. In addition to an in-person fresh produce and mask distribution we will be hosted online presentations from some greatly valued community organizations via Zoom with time for Q&A's. We have also compiled a list of local resources: from energy-saving retrofits for your home to "penguin podcasts," see below for a variety of resources and socially distanced activities for your family!
*food and mask distribution is while supplies last - first come, first served! please wear a mask for service & maintain social distancing by 6' apart. bring your own bag/cart!
Ravens Mascot Poe meeting one of our youngest neighbors! - Photos by Bill Adams
---
Our Virtual Presenters



MD CASH Campaign
The CASH Campaign of Maryland (Creating Assets, Savings and Hope) promotes economic advancement for low-to-moderate income individuals and families in Baltimore and across Maryland. CASH accomplishes its mission through operating a portfolio of direct service programs, building organizational and field capacity, and leading policy and advocacy initiatives to strengthen family economic stability
cashmd.org | facebook: cashmaryland
Swellness Integrative Health Services
Become better than well! Improve your Health & Wellness by setting S.M.A.R.T. goals, asking powerful questions, guiding people with their health maintenance, and managing progress and accountability. By utilizing knowledge and wisdom gained from life experiences and professional education, William Drew provides numerous Integrative Health services ranging from Health & Wellness Coaching, Humanistic Neuro-linguistic Psychology (HNLP), Hypnosis, Meditation, Neuro-linguistic Programming (NLP), and private/public Yoga classes.
swellnesscoach.com | facebook:swellnesscoach | instagram: @swellnesscoach



No Boundaries Coalition
The No Boundaries Coalition is a resident-led advocacy organization building a unified and empowered Central West Baltimore across the boundaries of race, class, and neighborhood. The No Boundaries Coalition community includes everyone who lives, works, or worships in the Central West Baltimore neighborhoods of Sandtown, Druid Heights, Upton, Madison Park, Penn North, Reservoir Hill, and Bolton Hill.
noboundariescoalition.com | facebook: NoBoundariesCoalition



Center for Urban Families
CFUF works to empower individuals and families in Baltimore with the skills they need for long-term personal and economic success. Through a holistic, person-centered approach, we help our members discover and reach their full potential. We believe that every person matters, no matter who they are or where they come from, and that it is never too late for a second chance.
cfuf.org | facebook: centerforurbanfamilies twitter: CFUF_Baltimore



Reservoir Hill Improvement Council
Unites, empowers, & mobilizes residents and organizations to define and take action on issues common to the Reservoir Hill Community.
reservoirhill.net | facebook: reshillbmore | instagram: reshillbmore | twitter: ResHillBalt

Grads2Careers

Grads2Careers Connects Baltimore City's recent high school graduates to free job training, credentials, and a career paths. If you are interested in job training and employment after graduation!
bmoreg2c.com | facebook: bmoreg2c



NAMI Baltimore
NAMI Metropolitan Baltimore is a NAMI affiliate that serves Baltimore City and County. It and dedicated grassroots leaders work together to raise awareness and provide essential education, advocacy, and support group programs for people affected by mental illness.
namibaltimore.org | facebook: NAMIMetropolitanBaltimore


CivicWorks
Civic Works provides FREE energy- and water-saving products to low- and moderate-income households! Lower your utility bills while making your home healthier, more comfortable & greener.
energyprograms.civicworks.com | facebook: retrofitbmore twitter: retrofitbmore




Pro Bono Counseling Project

The Pro Bono Counseling Project's mission is to ensure Marylanders with limited resources requesting mental health care are provided access to volunteer licensed mental health professionals and other necessary supportive services.
probonocounseling.org | facebook: probonocounseling instagram: probonocounselingproject


Baltimore Community Mediation Center
They're Looking For Trouble! Baltimore Community Mediation Center provides free, confidential mediation to people who are in a conflict or need to have hard conversations and conflict management trainings.


Baltimore Ceasefire 365
Baltimore Ceasefire 365 addresses violence at its root causes and in its traumatic aftermath. They work with those who are impacted by violence or are trying to promote peace, and hold four Ceasefire weekends each year.
baltimoreceasefire.com | facebook: baltimoreceasefire instagram: baltimoreceasefire twitter: bmoreceasefire



Rowdy Orb.it
Our mission is to leverage broadband infrastructure, spurring economic development & community revitalization, from the ground up. The strategic impact solutions will focused on chipping away profound civic communal issues, affordable connectivity, increasing "the dollar footprint," workforce development, technical training, citizen data collection, community IP, while working WITH local residents. Our goal is to collaborate with academia, city & state government, private sector businesses, non-profits, philanthropic organizations, mission driven funders, to construct non-siloed evidence-based solutions.
twitter: rowdyorbit
---
About our online vendors

211 United Way of Central MD
211 United Way of Central MD is a hotline you can call for information on what services exist in your area to help you with things ranging from rides to doctor visits, to help with utility bills or getting groceries, to being evicted. Just dial 211!
Get Connected. Get Help. 211md.org
---
Adventure Dental and Vision
What could be more convenient than dental and vision care all under one roof? Call today to schedule all your kids' check-ups in a single visit! We accept Medicaid and most insurance plans, so you can get your kids the care they need at little to no cost to you. We provide quality dental care to children from their first tooth to 20 years, including preventative services like cleanings, fluoride treatments, and sealants, plus the full spectrum of restorative services. Our eye doctors are armed with the latest digital equipment that goes well beyond basic school screenings to detect a wide variety of vision impairments that can impact learning.Need glasses? We have over 350 Medicaid-approved frames for kids in the latest styles and colors.
Adventure Dental & Vision Website
facebook: AdventurePratt
---
Art w. a Heart

Art with a Heart's works to enhance the lives of people in need by bringing interactive visual arts classes into schools, community centers, group homes, shelters, hospitals, and other housing facilities. It hosts interactive art classes and facilitates complementary initiatives, including a job program (HeARTworks), service learning opportunities, community service projects, public art efforts, a social enterprise/retail store, HeARTwares, and a leadership program.
artwithaheart.net
facebook: AWAHBaltimore | Instagram: artwithaheart_ | Twitter: artwithaheart_
---



Baltimore Dress for Success
We provide each client with professional attire to secure employment, but we are about much more than simply a new outfit. Our purpose is to offer long-lasting solutions that enable women to break the cycle of poverty.
greaterbaltimore.dressforsuccess.org
facebook: DressForSuccessGrtBal | Instagram: dressforsuccessgrtbal | Twitter: dfsgrtbaltimore

---





Baltimore Mayor's Office of Employment Development
The Mayor's Office of Employment Development (MOED) coordinates and directs workforce development initiatives responsive to the needs of Baltimore City employers and job seekers in order to enhance and promote the local economy.
moed.baltimorecity.gov
facebook: BaltMOED | Twitter: BaltMOED

---
Bikemore
Bikemore works to increase and improve bicycle infrastructure, policies, and awareness to create a safer, healthier, and more livable bicycling city.
---


Chase Brexton
Baby or Baby Boomer, new to the community or new to this country, gay or straight, we provide compassionate, state-of-the-art health care to all. We accept most insurance plans, Medicare, and Medicaid, but we are happy to work with you if you are without coverage. Plus, at our convenient Mt. Vernon location, many of your health care services are under one roof!
---


Comcast Internet Essentials
Comcast Internet Essentials brings affordable high-speed internet to eligible households - starting at prices as low as $9.95/month! Customers may also elect to purchase a laptop or desktop computer at discounted prices. Check out the Learning Center on our website, which features resources for remote learning and internet safety.
---


DRU Judy Center
The DRU Judy Centers act as a family support center through coordinating services to assure children are ready to enter school.
earlychildhood.marylandpublicschools.org/families/judy-centers
facebook: DRU Judy Center | Instagram: drujudycenter

---
Fair Housing Action Center
Everyone has the right to safe housing, free from discrimination, harassment, and code violations. The Fair Housing Action Center of Maryland works to ensure landlords, lenders, realtors, and property managers are in compliance with the Fair Housing Act, and works to ensure tenants across Maryland are living in safe and healthy housing. We have two distinct program areas: Fair Housing Enforcement, and Tenant Advocacy. In November of 2019, the Fair Housing Action Center became a program of the Maryland Consumer Rights Coalition.
fairhousingmd.org
facebook: FairHousingMD

---
Girls on the Run
Girls on the Run of the Greater Chesapeake is a local nonprofit organization that provides girls in 3rd-8th grades with positive youth development program that teaches social, emotional, and physical well-being at a critical time in their lives. The research-based curriculum is offered twice weekly after school in fall and spring. Volunteer coaches lead small teams through their lessons and inspire them to be joyful, healthy, and confident. Girls learn life skills while preparing for an end of season community 5K event in which the finish line is just the beginning!
gotrcesapeake.org
facebook: gotrgc
---

Healthy Neighborhoods, Inc
Healthy Neighborhoods oversees a $35 million loan fund and provides special below-market loans to homebuyers and homeowners in 46 neighborhoods in Baltimore City including Reservoir Hill. This program encourages investment and renovation of properties to improve property values. Healthy Neighborhoods provides three innovative loans to eligible borrowers.
---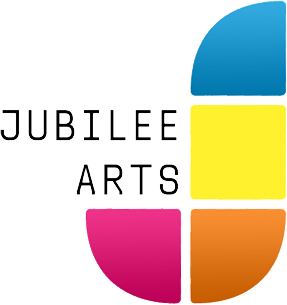 Jubilee Arts
Jubilee is a community program providing arts classes to the residents of the Sandtown-Winchester, Upton, and surrounding neighborhoods in Baltimore. Located on Pennsylvania Avenue, an area with a rich history of African-American culture, Jubilee is helping to bring the arts back to life in our community! We offer programming in dance, visual arts, creative writing and ceramics in partnership with MICA, Baltimore Clayworks, and area artists, writers, and dancers.
---




Literacy Lab
The Literacy Lab's mission is to provide children from low-income families with individualized reading instruction to improve their literacy skills, leading to greater success in school and increased opportunities in life. The Literacy Lab serves children from age three through grade three. We partner with school districts to help close the literacy gap largely by embedding full-time, rigorously-trained tutors in early childhood centers and elementary schools. The Literacy Lab also supports early literacy for families experiencing homelessness.
---




MD Communities United
Communities United (CU) aims to organize and empower low income Marylanders to achieve transformative change on issues of racial, economic and social justice. Our organizing is centered in Baltimore. Our community organizing model hinges on intensive member engagement and leadership development. We engage and build leadership among those most directly impacted by injustice – racism, poverty, trauma, addiction, criminalization – to build resilient grassroots power among those historically shut out of Baltimore's economic and political life.
---




MD SPC
The Maryland SPCA is an independent, local nonprofit operating out of one small but mighty campus in Baltimore. We believe every animal deserves to be treated with compassion and care. Over 3,500 pets are rescued and adopted each year from the Maryland SPCA.
www.mdspca.org
facebook: mdspca | Instagram: mdspca | Twitter: mdspca



---

Maryland Zoo
The Maryland Zoo, formerly known as the Baltimore Zoo, was created by an act of the Maryland state legislature on April 7, 1876. The Maryland Zoo is the third oldest zoo in the country! Its origins in Druid Hill Park date to the early 1860s, well before its formal founding, when the Park Superintendent first began caring for a small collection of animals donated by City residents. In 2008 the Maryland Zoo was featured in "America's Best Zoos 2008"!
marylandzoo.org
facebook: MarylandZoo | instagram: marylandzoo
---

Mental Health Assoc. of MD
MHAMD works tirelessly to build a just and humane mental health system in Maryland, where all people are accorded respect, dignity, and the opportunity to achieve their full potential by offering advocacy, education, oversight of mental health services, and mental health first aid training.
---
MOMCares
MOMCares provides birth and postpartum doula care to black women navigating a high risk pregnancy and/or NICU involvement from a poor birth outcome. MOMCares also provides baby care essentials and self care essentials to mothers throughout Baltimore City.
---






Planned Parenthood
Planned Parenthood is one of the nation's leading providers of high-quality, affordable health care, and the nation's largest provider of sex education. With or without insurance, you can always come to us for your health care. Now accepting virtual appointments! Se habla español!

---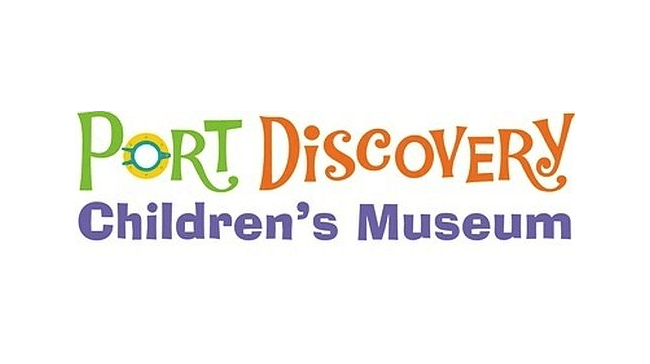 Port Discovery
As the premier children's museum in the mid-Atlantic, Port Discovery Children's Museum educates children and inspires life-long curiosity. Our play-to-learn philosophy opens the door for children to discover and explore the world around them and to lead smarter, healthier, more engaged lives.
portdiscovery.org
facebook: portdiscovery | Instagram: portdiscovery | Twitter: portdiscovery

---
Power52 Energy Solutions
Power52 provides employment training for at-risk adults, returning citizens, and underserved individuals living in Baltimore City and surrounding counties that prepares participants for careers in the solar industry as well as other green job opportunities
---
SAILS
Stillborn And Infant Loss Support-SAILS is a non profit organization created to ignite hope and healing in families affected by pregnancy loss or the death of a baby before their 1st birthday. We do this through a platform of community, mentorship, education and advocacy. We are dedicated to letting others know that they are not alone.
---



The Walters Art Museum
The mission of the Walters Art Museum is to bring art and people together for enjoyment, discovery, and learning. The museum is closed for in-person visits, but is providing virtual collection tours and art lessons for online classrooms.
thewalters.org
facebook: thewaltersartmuseum | Instagram: thewaltersartmuseum | Twitter: walters_museum
---
The Y at Druid Hill
We offer affordable summer camp, sports programs, and swimming lessons. For adults, we have a full service gym and provide childcare while parents and gaurdians are using our facilities.
Finally, we offer a wonderful Financial Assistance program to allow everyone to join the Y!
www.ymaryland.org
facebook: YinDruidHill | instagram: ycentralmaryland | twitter: ycentralmd
ymaryland.org/headstart/baltimorecity
Y-Head-Start-Baltimore-City
---
Thread
Thread weaves a new social fabric by connecting students, university- and community-based volunteers, and collaborators. By radically and permanently reconfiguring the social support structure of all involved, Thread breaks the cycle of crime and poor educational and economic outcomes and replaces it with a new cycle of educational attainment, service, and social wellbeing.
thread.org
facebook: threadbaltimore | Instagram: threadbaltimore | Twitter: threadbaltimore

---

University of MD Health Partners

University of Maryland Health Partners (UMHP) in a Medicaid Managed Care Organization that participates in the Maryland HealthChoice program. UMHP offers a health plan that combines personal attention with world-class healthcare. Benefits include a large provider network and excellent customer service with the resources of one of America's leading university medical systems. With over 7,000 healthcare providers across Maryland, UMHP is the smart healthcare choice!
www.umhealthpartners.com
facebook: RiversideHealthInc | instagram: umhealthplans | twitter: umms


---
Upper Eutaw-Madison Neighborhood Association
UEMNA is a group of neighbors interested in increasing connections with our neighborhood spaces and community!
facebook: UEMNA